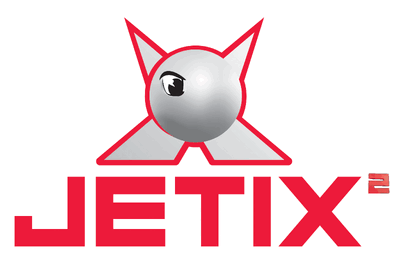 Jetix 2.0 was an upcoming revival effort, that will air on UStream that will air on Saturday Nights from 6pm - 12am.  It will air programs that have been broadcasted on Jetix and other programs such as Kids WB, Cartoon Network and Fox Kids.  Jetix 2.0 will air on January 11, 2014 at 11pm PT.  It will air once a month.
Go to youtube.com/user/BringBackJetix for upcoming details.
Jetix 2.0 Shows
Edit
Animaniacs
Astroblast
Astropop
Avengers: United They Stand
Back to the Future: The Animated Series
The Batman
Batman: The Animated Series
Batman Beyond
Beetlejuice: The Animated Series
The Big O
Birdman
Captain America
Captain Planet and the Planeteers
Dexter's Laboratory
Dragon Ball Z
Ed, Edd 'n Eddy
Fantastic Four
Freakazoid
Gargoyles
G.I. Joe: A Real American Hero
G.I. Joe: Sigma 6
Godzilla: The Animated Series
Goosebumps
Green Lantern: The Animated Series
Galactik Football
Edit
Harvey Birdman, Attorney At Law
He-Man and the Masters of the Universe (2002)
The Incredible Hulk
Iron Man
Justice League 
Justice League Unlimited
Kids from Room 402
Kong: The Animated Series
Laithrea
Lilly's Ultimate Team
Loonatics Unleashed
Magic School Bus The Mask: Animated Series
The Mighty Thor
Naruto
Pokémon
The Powerpuff Girls
The Secret Files of the Spy Dogs
The Silver Surfer
Spider-Man: The Animated Series
Spider-Man and His Amazing Friends
Spider-Man Unlimited
Spider-Man 5000
Spider-Woman
Star Wars: The Clone Wars
Skunk Fu!
Static Shock
Superman: The Animated Series
Sword Art Online
The Tick
Thundercats
Transformers
The Time of Life
Walter Melon
What's With Andy?
X
X-Men: The Animated Series
X-Men Evolution
Xialon Showdown
Yu-Gi-Oh
January 11, 2014
February 8, 2014
March 8, 2014
April 12, 2014
May 10, 2014
June 21, 2014
July 19, 2014
August 30, 2014
September 20, 2014
October 31, 2014
November 22, 2014
December 19, 2014
Ad blocker interference detected!
Wikia is a free-to-use site that makes money from advertising. We have a modified experience for viewers using ad blockers

Wikia is not accessible if you've made further modifications. Remove the custom ad blocker rule(s) and the page will load as expected.